Dr Jean Abraham
Dr Jean Abraham has come a long way from her rebellious teenage years.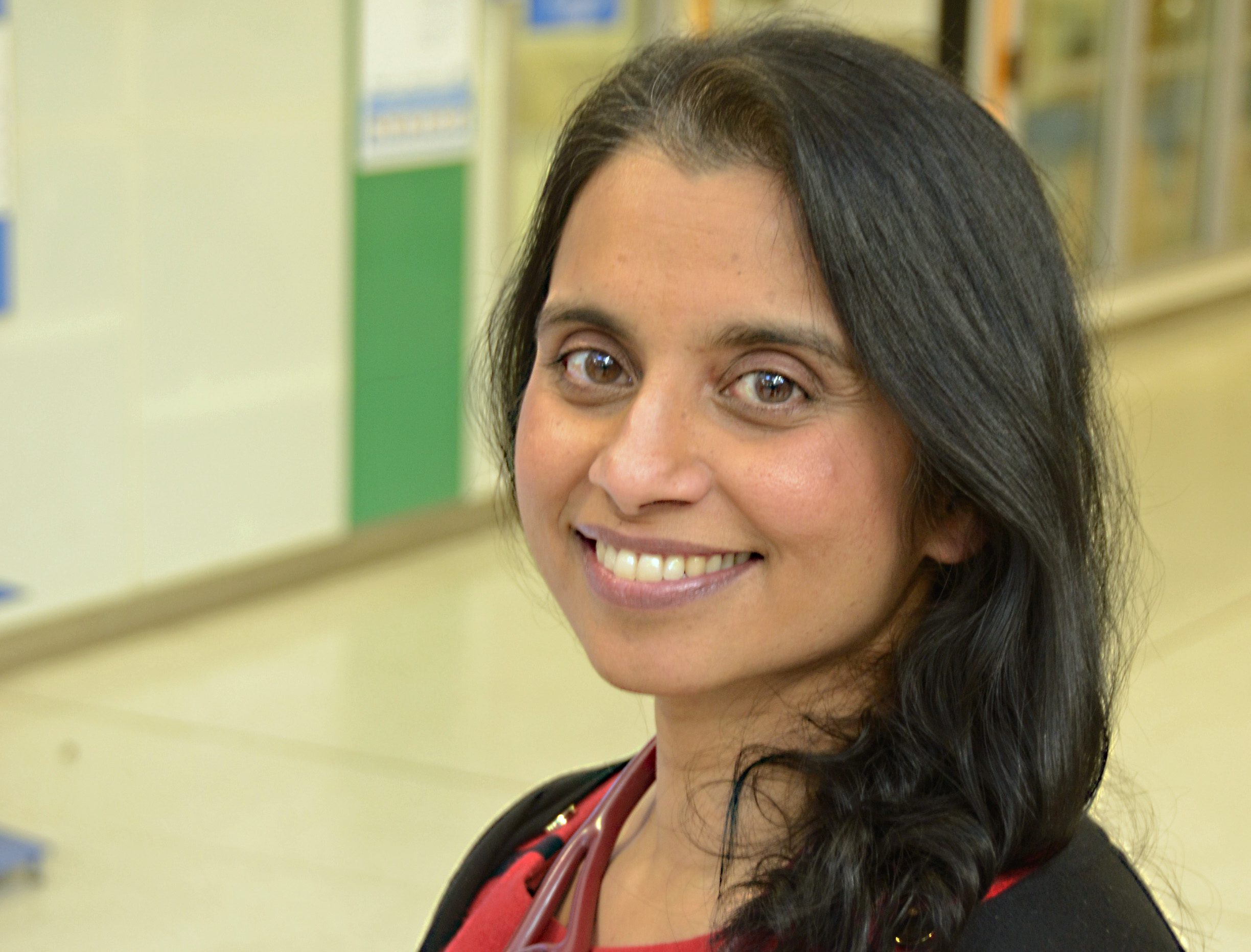 The Director of Cambridge Breast Cancer Unit and co-lead of the NIHR Cambridge BRC Cancer theme very nearly didn't study medicine at all: "My father was a doctor and he wanted me to study medicine at university, but I chose pharmacology instead."
But Jean's father had the last word in the end. Jean said: "The parts I enjoyed most about pharmacology were understanding why and how drugs work in people – so after graduating I did a second degree in medicine.
"It was my first real life lesson – acknowledging when someone else is right and accepting that you don't always know everything."
A second important life lesson for Jean came during her postgraduate training in Cambridge: "I was working in post-doctoral research and running clinical trials – and also seeing patients in clinic – when I realised that my dream job would be one that combines research with clinical care.
"Every doctor wants to provide the best for their patients, but you can't change patient care unless there is high-quality research to back it up."
Fast-forward several years and it's clear that this is something that Jean has managed to achieve – in addition to her roles listed above, Jean is University Reader of Precision Medicine and co-leads the Cancer Research UK Integrated Cancer Medicine Programme.
What impact (if any) has her gender had on her career?
Jean said: "I've never felt that my gender has held me back – not even when I had my second child [born two years before she finished her PhD]. But it does complicate matters! Clinical research makes lots of demands. A career in research, particularly if combined with a clinical career, takes huge amounts of time and energy. Many women drop out or slow down their career to raise families, which is understandable. A good support network of family, friends and colleagues is really important. It also requires you to be very organised, determined and be able to present your ideas clearly and with conviction.
"One thing is for sure many of the skills you need to manage a home and family are very similar to those needed to run a research team."
"I am very lucky to have some great mentors and of course Cambridge is a great place to do research, it's really at the cutting edge."
There have been changes in the Cancer Research UK Cambridge Cancer Centre, at least. Jean said: "In the last five years there has been a definite shift supported by senior management here to encourage women into more senior roles."
"We want our research environment to be merit-driven, judgement-free and open to everyone – whatever your age, gender or background – and we want to offer a career structure that offers flexibility and allows for family-raising responsibilities."
Jean's final life lesson?
"This one definitely isn't taught enough! It's simply if you are passionate about your work, you can figure out a way to do it."