Cambridge Festival 2022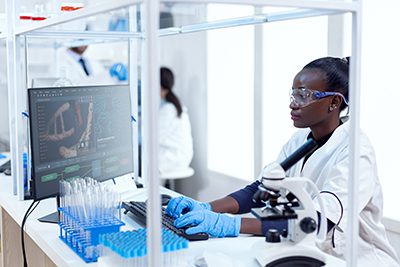 How does today's science become tomorrow's treatments?
Can gene therapy reverse hereditary blindness? Can a drug used for cancer help heart-attack patients recover? And how can research improve brain tumour surgery?
Find out more about some of the world-leading research happening right here on your doorstep, in this free online event!
Join us on Thursday 31 March 2022 from 7.30pm to 8.45pm – book your free ticket on Eventbrite
Meet our researchers
Drs Patrick Yu Wai Man, Rouchelle Sriranjan and Stephen Price are all clinicians and researchers on the Cambridge Biomedical Campus, and in this live webinar they'll talk about their innovative research to develop new treatments for eye, heart and brain-tumour patients.
They'll be joined by Professor Miles Parkes, Director of NIHR Cambridge Biomedical Research Centre, to discuss how we support cutting-edge research on the Cambridge Biomedical Campus to bring the latest treatments to our patients.
Opportunity to submit your questions to the speakers
Following the talks the speakers will answers your questions about their research.
More about who will be there:
Senior Lecturer and Hon. Consultant Ophthalmologist
Hon. Cardiology Registrar and Clinical Research Associate
Hon. Consultant Neurosurgeon at the Department of Clinical Neuroscience
Director of NIHR Cambridge Biomedical Research Centre
Amanda is our Patient and Public Involvement/Engagement and Communications Strategy Lead and will be compère for the evening
Can't make the date? It's being recorded and will be on the NIHR Cambridge BRC YouTube channel from early April 2022!
Register your place now
Places are limited on this free webinar, and will be allocated on a first come, first serve basis. Make sure you don't miss out: visit our Eventbrite page to reserve your spot.
Other NIHR events taking place on the campus
Why not explore other events on the Cambridge Biomedical Campus that our partner NIHR organisations are running throughout the Cambridge Festival?
NIHR BioResource
NIHR Cambridge Clinical Research Facility
NIHR Eastern Clinical Research Network
The National Institute for Health Research (NIHR) is the UK's largest funder of health and care research. Its mission – to improve the health and the wealth of the nation through research – is shared across all its constituent programmes, units and centres.